The Project
Located in Downtown Richmond, The Paramount is a community of three residential towers and one office tower, tailor-made for prestigious living. Its prime location is characterized by connection and convenience, with over 400,000 square feet of luxury retail at Richmond Centre only steps away and with YVR airport close by. An architectural marvel designed by award-winning GBL Architects, The Paramount encapsulates luxurious living at its best, offering an appealing variety of residential styles, from studios to four-bedroom condos, as well as elevated office and retail space.
Details
Sales Launched:

2018

Type:

Residential/Commercial

Size:

15 Storeys, 560 Homes, 84 Strata Office, 24 Strata Retail

Developer:

Keltic Canada Development
The Vision
The Paramount was launched in mid-2018, a time when most industry observers worried the market was not particularly robust. Keltic Canada desired all four towers to be delivered in one construction phase, creating a challenging pre-sale requirement—70% of the units had to be sold within a 12-month period.
To meet this challenge, we created a diverse range of products, which would speak to the discerning end user. We also prioritized efficiency, consulting with Keltic on creating more Euroluxe, or micro units, to increase functionality and make smart use of space, a decision that encouraged investors and largely contributed to The Paramount's success.
The Results
60%

of units were sold within six months of launching without compromising revenue.

The Paramount's robust sales reinvigorated the Richmond market and enabled Keltic to achieve their ambitious construction timeline.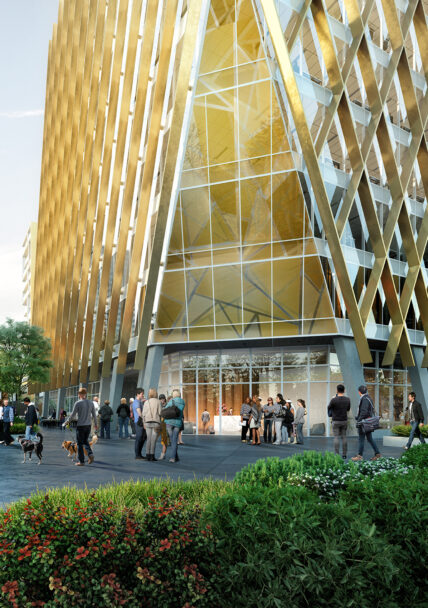 Hands-On Planning and Design
We had the opportunity to work closely with the client during the planning phase, making recommendations about unit mix, amenity programming, and the floorplan and interior design. In addition to a full suite of dazzling marketing collateral, we also envisioned, planned, and executed a presentation centre that embodied the sumptuous feel of The Paramount while presenting visitors with an interactive and inspiring experience.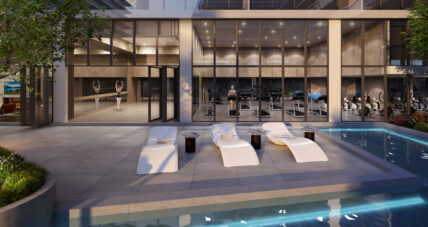 A Sparkling Showcase
We kicked off the development's launch with The Paramount Jetsetter event, inviting VIPs and influencers in the Chinese community to celebrate this stunning achievement in a glamorous setting. We partnered with McLaren, whose presentation of race cars and grand prize giveaway of a trip for two to a McLaren Formula One driving experience created a palpable buzz. With riveting performances, exquisitely crafted cocktails, and delicious cuisine from around the world, the event was the ideal way to introduce The Paramount and resulted in a flurry of sales.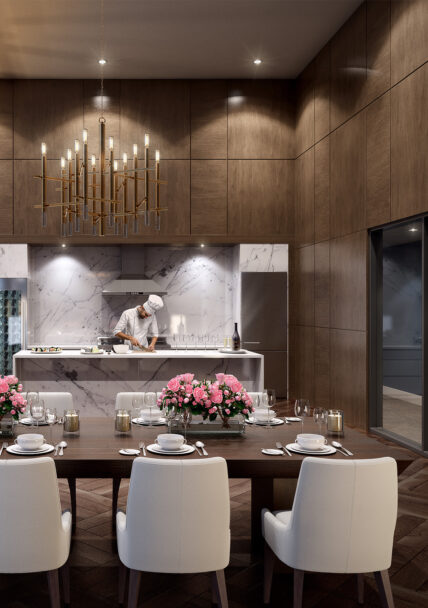 A Bold, Ultra-Customized Campaign
In the fall of 2018, we launched an aggressive marketing campaign that targeted buyers in Mainland China, communicating The Paramount's luxurious design and exceptional quality. Through targeted events, PR campaigns, social media storytelling, and skillful sales outreach, we reached our audiences, resulting in a high volume of sales within the span of a few months.