The Project
Avenue 33 brings the clean lines and refined silhouette of modern West Coast design to one of Vancouver's oldest neighbourhoods of single family homes. Centrally located on Vancouver's prestigious Westside, this exclusive collection of 49 residences offers the best of townhome living.
Details
Sales Launched:

2021

Type:

Residential

Size:

49 Townhomes

Developer:

Vertex Developments
The Vision
With a clear mandate to reach a presale target of 65% sales in 90 days after launch, we focused on creating efficiently designed, ultra-appealing homes for buyers. By carefully considering our target market's desires and needs, we created suites that resonated with them in terms of size, layout, and design features.
The Results
80%

of residences were sold in 120 days.

Due to the unique suite mix and market interest, the project achieved 20% higher revenue than similar projects in the market.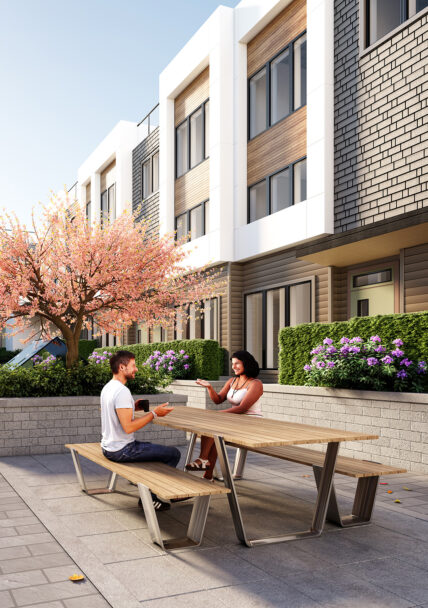 Innovative Design
The "at grade" homes or "flats" were designed to maximize livability without affecting the efficiency of the home, creating the ideal suite sizes attractive to end-users and investors. This combination allowed us to reach a sales achievement, exceeding the developer's presale commitment in under 90 days. Our innovative product design and smartly considered suite sizes and placement were key to this project's sales velocity and success.