The Project
Located at the corner of Burrard and Drake Street, 2 Burrard Place is the final tower in Burrard Place. Against a high level of uncertainty in the Downtown condo presale marketplace since 2018, we recalibrated the offering to contend with an evolving market. With construction of the presentation centre well underway in early 2020, the COVID-19 pandemic hit.
Commissioned by the client to determine the "maximum possible revenue," Michael Ferreira of Urban Analytics put the value at $1765 PSF average. Against the odds, 2 Burrard Place became a beacon of success in the presale world when it launched mid-2021—exceeding the anticipated maximum possible revenue, in a pandemic no less.
Details
Sales Launched:

2021

Type:

Residential/Commercial

Size:

36 Storeys, 239 Homes

Developer:

Reliance Properties and The Jim Pattison Group
The Vision
In 2019, we worked with the client to reimagine the entire interior design concept and unit mix without impacting the approved rezoning. Anticipating the target buyers' aspirations, weighed against their financial limitations, we proposed Euroluxe homes—injecting European-style luxury in compact, efficient layouts at an achievable price point for buyers.
The Results
The market response surpassed all expectations, largely due to the Euroluxe concept we championed in the interior design and the amenity programming, which received unprecedented acceptance from buyers.
Of the 239 homes, after seven months, 97% have been sold. The average PSF to date is over $1855/sq. ft., nearly $100 above what was determined to be the "maximum achievable revenue."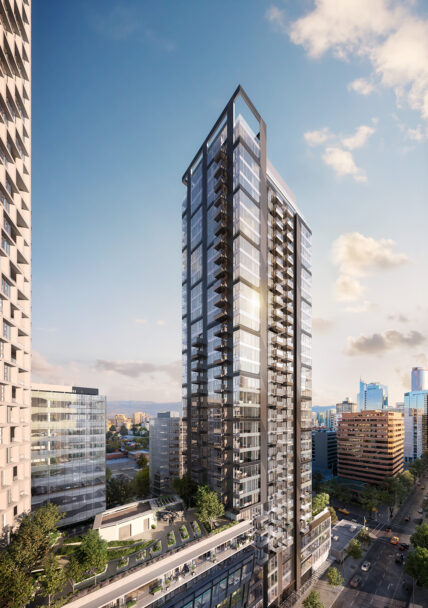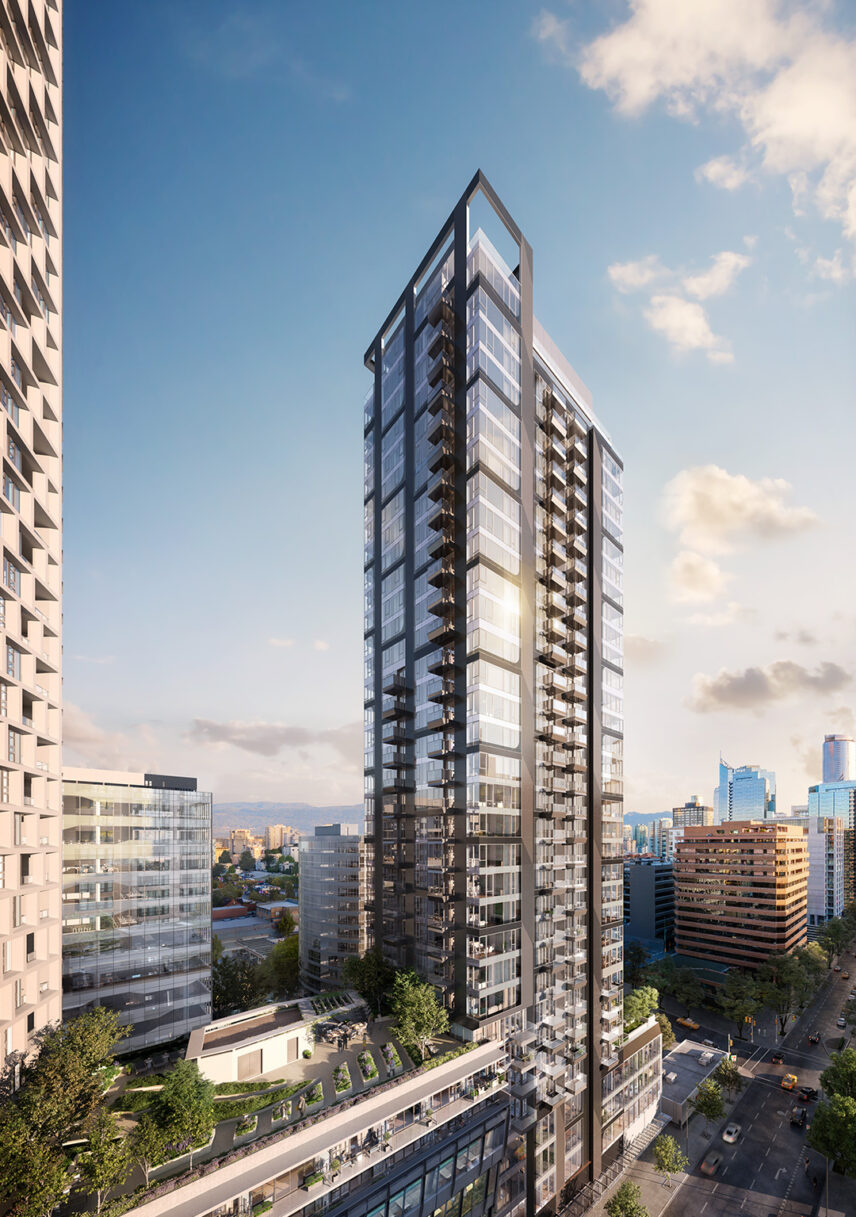 Meeting Challenges
As the interior design concept began to take shape and construction began on the presentation centre, the COVID-19 pandemic hit in early 2020. Keeping a close eye on the market's vital signs, we began to see indications of a path to success. We launched a compelling social media and advertising campaign, mounted an exhaustive outreach effort with our Realtor community, and launched June 2021.